What to Look for in an Auto Insurance Company
There are so many auto insurance companies out there that picking the right one can seem quite a daunting task. All of them seem to offer the same services, so is price the only factor? No, that's quite far from the truth. This article will show you what to look for in an auto insurance company.
Price
Even though it's not the only factor, price is important. We all want the best bang for the buck spent, so a policy that doesn't break the bank is something to factor in when choosing an insurer. The best approach would be to compare the rates of a few different insurers and build a list of the most affordable ones. There are many comparison sites out there and I would strongly advise you to use one rather than querying each insurer individually – it saves time and, more important, you can compare policies head to head. Otherwise you may find you are comparing apples to oranges.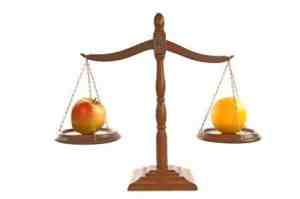 Remember to take advantage of all discounts possible. If you haven't had any claims in the last couple of years, are a returning customer, have installed anti-theft devices on your car or have taken defensive driving courses, chances are your insurer will offer you a rebate. Be sure to ask for the list of discounts available and see what you qualify for.
Service
Once you found several companies that offer the amount of coverage you need at reasonable rates, you can dig deeper and see what you can learn about their service. A 24/7 call center would be a definite plus. If the car breaks down on the highway at midnight you will want somebody to assist you right then, rather than wait till morning. Ask around, chances are your friends or relatives already have a policy with that company. See how happy they are with the service and, if they ever had any claims to file, how quick they responded. Join forums and read independent reviews – regular people praising or frowning upon a company are sometimes more valuable than a paid article in a big newspaper.
Stability
Independent reviewers and ratings like A.M. Best rate American insurance companies. See what the professionals have to say about it. It doesn't help much if a company has low prices and top notch service if they are close to bankruptcy. It sometimes pays up to reach a little deeper in your pocket but be assured that they will be there for you when you have a claim.
Payment methods
Even though this is not a major criterion, the more payments method a company offers, the better. Even if you are used to mailing in a check every year, you never know when you have to go out of town just before the renewal date or just can't get to the post office. Bank transfer or, even better, EFT payments are always a nice plus.
Other Related Content