Shopping for Car Insurance Rates Online - Basics
With the never-ending economic crisis, we all want to get the best bang for the buck spent. Since the average auto insurance policy in the United States is in the range of $2,000, we can safely say that car coverage is a consistent part of a lot of household budgets. Everybody wants to get cheap insurance – not cheap in terms of the services received, but easy on the wallet. This article will show you some tips on how to get better car insurance quotes.
Shop around
You cannot save money on auto insurance without comparing quotes. Just because you heard or believe that a certain company is cheaper, you shouldn't necessarily sign the contract with them without getting other quotes first.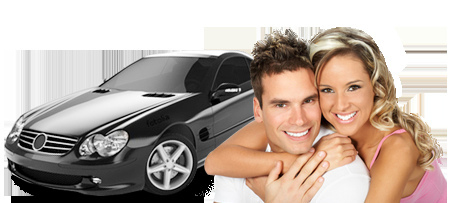 The costs of insurance policies are individualized and depend on a plethora of factors (like your age, driving record, marital status, the car you are driving or your FICO score), so two drivers may get substantially different rates. You should analyze the offerings from at least half a dozen companies before you make up your mind.
Keep a good driving record
Your driving record is one of the main factors that the underwriting department takes into account when deciding how much you are going to be billed. A spotless record with no claims over the last couple of years can get you a juicy discount of up to 40%, while accidents or speeding tickets will increase your premium.
Most major insurance companies won't increase their rates after the first accident you have in a long period of time. They understand that accidents may happen to all drivers, regardless of their skills, so they introduced the so-called "accident forgiveness program". However, upon the second accident in a given time frame (usually five years) will get you surcharges between 25 and 70%.
Move all your cars to the same policy
Multi-car discounts can get you another 10 to 20% off the regular rate. If you have more than one car in your household and pay individual insurances now, eventually with different carriers, you are highly advised to list them all on the same policy.
The only exception to this rule is if a driver in your household has a stained record – a large number of tickets, demerit points, accidents, claims or criminal convictions. Listing such a driver on your main policy would add up surcharges to all cars. Keep those members on individual policies. Similarly, it's a false economy to list teenage drivers on your main insurance – their premium for their car will be a bit lower, but every other car listed will be more expensive to insure.
Ask for group membership discounts
A lot of major insurance carriers are affiliated with certain clubs and organizations and will give you a few percents off the regular rates if you have memberships there. You could, for instance, be entitled to a 5% discount if you are a member of a golf club, hold a certain credit card or are a war veteran. Ask your insurance company for a list of available membership discounts and see which ones you may qualify for.
Improve your FICO score
A few years ago, only financial institutions were interested in querying the three bureaus for your credit rating and were using the information solely to assess your abilities to pay back a loan. Nowadays a wider range of companies are allowed to retrieve financial information about you, including, but not limited to, mobile phone carriers, utility companies, insurance providers and real estate renters.
A credit score of below 700 puts you in a shady area. If you aren't responsible enough to pay your bills on time, you will probably miss insurance payments too, especially if you choose to pay in installments. Moreover, statistics show that people with poor FICO scores tend to drive more aggressively, cause more accidents, file more claims and even attempt to commit insurance fraud.
Lower the insurance limits
With financed cars, for instance, the lien holder will ask you to get 100/300/100 liability coverage. Once you are done with paying off your vehicle, you may want to lower these limits — $300,000 for medical payments might be a bit too high of a coverage option.
Don't get cheap though. If you cause a serious accident and the compensatory payments are above the insured limits, you will be sued for the difference. Statistics show that $100,000 in medical payments and $50,000 in property damage are usually enough. Don't go below the minimum state-mandated limits, because driving underinsured is a criminal offense in most states, and you can face hefty fines, license suspension and probably jail time too.
Increase the deductibles
Comprehensive and collision policies are subject to a deductible, i.e. an amount you agree to pay out of your pocket if you file a claim for an insured incident, before the insurance carrier shells out the difference.
Statistics show that an increase in deductibles from $250 to $1,000 can lead to savings between 25% and 40% of the insurance premium. You can even put some money aside to cover the extra $750.
You should set your deductibles to a reasonably high amount, but not go overboard with it. Don't set a deductible of more than $1,000 if you drive a cheap car. Also, you should go with amounts that you can easily afford in case of an accident – you won't want to get a second job or max out your credit cards just to cover the deductible when you file a claim.
Other Related Content