Car Insurance for Bad Drivers - Are you One?
Accidents happen at a rate of one per every 18 seconds in the United States, so finding car insurance for bad drivers can be rather difficult. However, more options are now available for those who seem to find themselves having to endure such unexpected driving situations.
Many car insurance companies understand that accidents happen and are capable of providing various discounts. They are also able to tailor policies around the needs of drivers who have a history of bad driving habits.
Discount Options: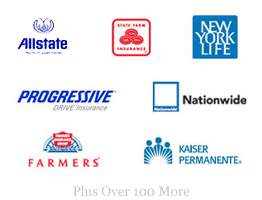 Some options that are now available to assist bad drivers in attaining affordable car insurance include:
Defensive Driver and Safety Course Completion Discounts – Upon satisfactory completion of the required safe driving course, the insured driver is entitled to receive a discount on their premium amount, therefore reducing the monthly payment amount of car insurance for bad drivers.
Student Driver Discounts – If the driver is a student in high school or a college university and they receive exceptional grades, that student may qualify for additional savings on their car insurance premiums.
Safe Vehicle Discounts – When you are in the market to buy a new vehicle, look for safety options on the vehicle that will reduce your monthly premium amounts. Some safety options to look for when purchasing a new vehicle include anti-lock brakes, airbags, and safety restraints that are automatic.
Accident Forgiveness Discount Programs – This discount is specially designed for those who are seeking car insurance for bad drivers. As long as the driver is capable of going a specified amount of time without having an accident, then the insurance premiums will reflect his or her good driving habits.
Bundling Discount Program – This is an excellent option when considering car insurance for bad drivers. If the driver seeking insurance has additional property to insure, the overall premium of his or her car insurance can decrease dramatically.
Automatic Payment Withdrawal – Most companies provide a discount for those who take advantage of the paperless billing program by signing up to have your monthly premium amount automatically taken out of your checking account.
Shop Around Before Signing
Once you have exhausted all of the company discounts available to you, the next route to take would be to shop around. This can easily be done in three simple steps:
Rather than completing an online application, call each insurance company directly.
Compose a list of questions that pertain directly to your driving history, and ask the same questions to each company.
Make sure to inform the company of your driving history so that they can assist your personal needs and tailor the policy accordingly.
Since every company handles their car insurance policies differently, it is essential that you know up front exactly what to expect from each specific company. Be sure to discuss all deductible options, discount program options, and ways to reduce your monthly premium amounts with each prospective company prior to signing the company's insurance papers.
Other Related Content