California Auto Insurance
In the state of California it is a law that all drivers must have car insurance. It is important to understand what this truly means as too many drivers simply ignore this law because they feel California auto insurance is not within their budget. Not purchasing coverage can be costly in the long run if one is caught and faced with the consequences of breaking the law.
When looking for purchase California auto insurance it is important to consider the following: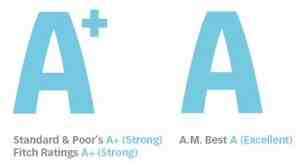 Basic needs of the policy. There is a big difference between purchasing a policy for a car one owns versus one that is bank owned. If the car is owned outright one can opt to only purchase liability insurance. This basic policy covers damage done to the other driver in the event one has an accident, but does not cover damage to the owners vehicle if they are found to be at fault. This type of insurance meets the California auto insurance requirement, and is a budget friendly type of insurance if one drives an older car that would be easier to replace than repair.
State wide policy requirements. It is very important to make sure any policy that is purchased meets both ones budget and the minimum requirements for local laws. While most on line policy tools allow one to change things like coverage amounts, take special care to always keep at least the minimum coverage. A policy that falls below this mark really does no good since it does not avoid tickets or fines due to not having proper insurance.
Getting extra coverage based on geography. If one lives in an area that is prone to flooding, damage from trees or other natural disasters, it is very important to make sure all of the insurance needs are covered. This is especially true if the vehicle is bank owned. Many people do not find out until it is too late that their current California auto insurance may not cover a car destroyed in a fire sitting in the drive way for example. Taking the time to explore how to cover a car to avoid this costly loss is very important.
Research all the options. If California auto insurance seems like something that is out of reach budget wise, there are options designed to meet the needs of low income residents. The state has created the "California Low Cost Automobile Insurance Program (CLCA)" to help qualifying citizens meet the insurance requirement for the state. This program specifically allows low income residents who also meet the requirements to be considered a good driver access to liability only coverage at reasonable rates. This coverage does meet the legal requirement.
Whether one is looking for basic coverage to meet the legal requirements for California auto insurance or a more extensive policy, it is important to explore all the options available. This will allow one to find a policy that meets the basic requirements, the customer's needs and budget.