Cheap Car Insurance Rates for Seniors
Senior drivers are usually charged more for auto insurance than middle-aged motorists. Statistics show that elderly citizens are more prone to causing a traffic accident than, let's say, a 40 year old male driver. Up to some extent, the quotes they get are comparable to those of an inexperienced teenage motorist.
You can, however, still get fairly decent insurance rates once you turn 65. Here are some tips you should follow when shopping around for car insurance.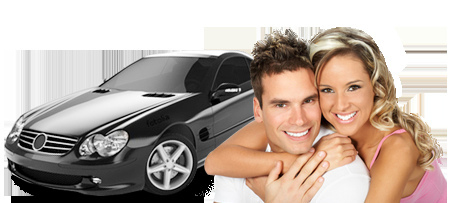 Ask for a loyalty discount
Most insurers will reward their customers, regardless of the age group, for staying with them for a couple of years in a row. If you haven't switched carriers lately, you may be eligible for a rebate in the range of 10%.
Keep an eye out for better offers. Just because you have worked with the same companies for many years and are even getting a loyalty bonus, you shouldn't assume that it's the best deal you can get. The insurance market is highly competitive, and major players constantly drop their rates or offer promotional offers in an attempt to steal their competitors' customers. Query other companies for quotes at least once a year – it will give you a good understanding of the market conditions and the general price level for your level of coverage.
Take senior driving courses
A defensive driving course for seniors should entitle you to a discount in the range of 10-15% from your insurance carriers. Contact your insurance company and/or your local DMV for a list of accredited courses.
Ask about low-mileage discounts
If you don't plan on driving too much, you can sign up for a low-mileage or pay as you drive policy. If you drive less than 15,000 miles a year, chances of being involved in an accident are significantly lower than average, so you should be eligible for a rebate. Discounts for motorists who drive every once in a while can go up to 55%, which should get you some consistent savings.
Consider whether or not you should still drive
Evaluate your driving needs and see if you need a car at all. If you are retired and don't need to commute to work, chances are you would be saving good money if you sold your car and simply used public transportation or cabs.
Install safety and anti-theft features
Motorized seatbelts and multiple airbags entitle you to a discount of around 20% of the normal rate. If your car isn't equipped with such gear, you might want to consider installing them yourself – the investment isn't that large and you should breakeven in no time.
Your insurance company will also offer you another discount if you install anti-theft features on your car. A GPS tracker or an alarm system might be fit for an expensive car, but you can also use a measly wheel locking device you can get for $20 from Amazon.
Other Related Content