Excluding Drivers from Your Auto Insurance Policy
Auto insurance is designed to provide protection to certain people under certain circumstances, cover their medical bills and reimburse them for their losses. Premiums are based on the probability of an accident caused by the insured person who drives a certain car.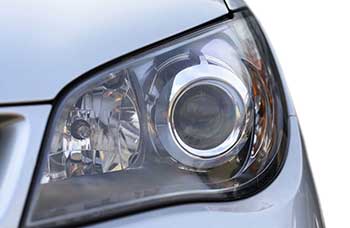 If someone in your household has a poor driving record, the insurance company will assume that they will be driving your car too, so you will be billed more due to the higher risks of an accident. Luckily, you are allowed to exclude people from your policy – in other words, the insurance company will not provide any protection whatsoever for the members of your household you have specifically asked to be removed. As a result, your insurance rates will no longer be impacted by someone else's poor driving records.
Many states, however, mandate that insurers aren't entirely allowed to deny coverage for excluded people if they have been injured while operating an insured vehicle. Arizona, for instance, regulates that excluded people who are direct members of your family or live in your household and are injured in an accident are entitled to the protection offered by 15/30/15 liability insurance, regardless of the limits on your existing policy. In other words, your family members or people who share your house will be covered up to $15,000 per injured person and not more than $30,000 for the whole accident in medical payments, as well as $15,000 in property damage. New Hampshire also requires that the state minimum insurance is offered to excluded motorists.
When should you exclude household members from your insurance policy?
There are two main scenarios when excluding members of your household from your main insurance policy would be a financially wise solution:
You have kids who have just got their driver's license. Beginning drivers of very young ages are considered huge risks and the mean cost of insurance starts at around $3,000 for a single policy. Adding them to your household auto insurance would lead to surcharges per every car that you own, so you will end up spending much more than if the kid has got his own policy. Do the math and see which of the options is cheaper. Once the kid turns 25, the insurance rates will be significantly lower and you will be able to add him back.
You live with 65+ year old people. Similarly to teenagers, seniors are regarded as high liabilities once they turn 65. If you live with your parents, grandparents or parents in law and you are the policyholder for all the cars in your household, it would be recommended to have them excluded from the main policy and get them individual insurance.
Other Related Content