Car Insurance Companies Ratings
Assessing a company's financial strength on your own or, even more, an insurer's ability to meet up demands of customers can be quite tricky. Even if you have some background in Economics and can read a public balance sheet, you are likely to miss out on important facts. And a thorough study can be quite time consuming. Moreover, why would you do it when the data is already out there?
There are currently five companies that evaluate and rate American (as well as some non-US) insurers: A.M Best Company, Wiess Research, Duff & Phelps, Moody's Investors Service and Standard & Poor's. Each of them presents consumers with an independent opinion on their financial status and their abilities to follow contractual terms. Their rating process follows industry-standard methodologies and can be used to predict, with quite a high level of accuracy, whether or not a certain insurance company will run into financial or operational difficulties in future.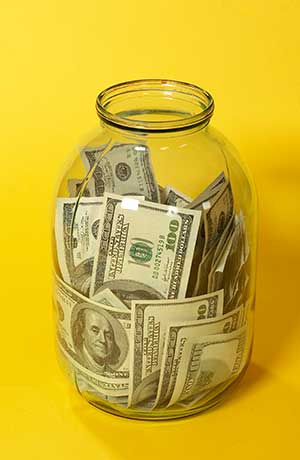 Each of these five companies has their own financial ratings system but, in the end, the results are quite the same or really close. Since it would be pointless to go through each of their rating conventions, this article will talk about A.M. Best's process.
The importance of a Best's Financial Strength Rating
The FSR is a valuable tool for both investors and consumers to assess a company's stability. Investors use the indicator to evaluate an insurer's creditworthiness and to compare the current standing with the past performance. Consumers use the rating in their decision-making process to see which company to buy insurance from.
About A.M. Best's financial ratings
Best's reports use a series of descriptors to show whether or not an insurer is trustable and secure.
Secure/solid ratings: A++ and A+ (outstanding), A and A- (excellent), B++ and B+ (good).
Vulnerable/insecure ratings: B and B- (fair, but still acceptable), C++ and C+ (marginally acceptable), C and C- (weak and risky), D (poor, do not use!), E (currently being evaluated and supervised by regulatory forums), F (currently being liquidated) and S (suspended).
To make the ratings more useful and usable, A.M. Best also assigns each rated company a so-called Financial Size Category (or FSC), an indicator that measures the "adjusted policyholders' surplus" (or Adjusted PHS), or the size of the company's surpluses. A higher financial capacity should, theoretically, mean that the insurer has the ability to meet the policyholders' claims easily. FSC's start at an Adjusted PHS of less than $1 million dollars (class I) and go up to over $2,000 million (class XV). As you may have guessed, the higher the class, the more solid a company appears to be.
Where to get the reports
A.M. Best publishes ratings on their website, as well as in the national media. If you don't monitor newspapers frequently, the best way to get a car insurer's company rating would be online, on http://www.ambest.com.
Find out more about ratings factors, systems and organizations at auto insurance ratings. A website dedicated to helping consumers learn about the importance of insurer financial strengths when determining where to get insurance.
Other Related Content