Online Car Insurance - Buying Coverage over the Internet
Car insurance is one of those necessities that you never think about until you need its financial protection. When it comes to finding car insurance online, one can go to numerous sites for instant quotes and compare rates from different insurers. This is much faster and easier than the old way of doing things when drivers had to contact each provider directly for a quote. But, with the overwhelming number of companies looking to quote your auto insurance, how can you decipher which companies and which offers are the best for your given needs?
Who are the Top Auto Insurance Companies Online?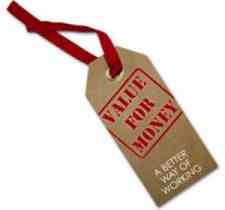 Some of the top insurance companies you can seek online quotes from include:
Esurance
State Farm
Progressive
Geico
General
When comparing top online car insurance companies, consider the following:
How is the auto insurance company rated financially compared to its peers? You can discover these ratings through reputable organizations such as J.D. Power and Associates.
What percentage of annually filed claims is paid?
How do the company's customers rate their overall experience? Online reviews often offer the best information about the experience you can expect if you partner with an auto insurance company.
What are the rates offered for the level of coverage you have selected? When comparing quotes, be sure that each one offers the same features and benefits, so that you aren't comparing unlike policies.
Keep these factors in mind as you compare quotes from various online companies. Keep in mind that with most things, price shouldn't be the only deciding factor when choosing online car insurance.
Car Insurance Online- Selecting a Policy
Now that you have somewhere to begin when narrowing down online car insurance quotes, what measures are available to reduce your annual policy's cost?
Some of the industry's top money saving tips includes the following:
Maintain continuous insurance coverage for a period of the last 30 days; gaps in coverage can impact your ability to obtain competitive quotes.
Find a shorter commute option to work to reduce your annual mileage; the more miles you drive, the greater risk you are considered to be in the eyes of the auto insurance company.
Choose the highest deductible you can afford to reduce your annual premium.
Pay your auto insurance premium annually or through automatic withdrawal to reduce costs; most insurance companies offer these discount options.
Complete a defensive driving course; this often entitles you to a discount.
Drivers seeking to compare their current rates or to obtain new coverage should start by considering the type of policy required to meet their specific financial needs. Then, they should create a short list of 3-5 insurance companies in which to obtain quotes from. And finally, they should seek available opportunities to reduce their policy's annual premium costs. Once a policy has been selected, drivers should review their policies on an annual basis to ensure that their needs are still being met.
Other Related Content