Alabama Auto insurance
In order to legally drive in the state of Alabama, one must have some sort of insurance coverage. In order to satisfy this requirement, one can purchase a basic liability Alabama auto insurance policy, secure a bond or make a deposit of $50,000 with the State of Alabama Treasury. For the average driver in Alabama, the most cost effective way to meet this requirement is to buy an insurance policy.
When buying an Alabama auto insurance policy, there are several things to consider: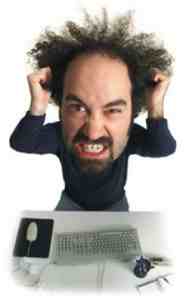 Liability only coverage. This type of coverage does meet the basic legal insurance requirements, but it may not be the best coverage or even an option for everyone. A policy that is liability only means that the insurance company will pay out to cover the other driver's damages in the event one is in an accident and they are found to be at fault. This policy does not cover the vehicle of the policy holder. If one is in an at fault accident they would be 100% responsible for paying out of pocket for their own repairs. This type of coverage is not an option if the car is financed since the title holder requires coverage to protect their investment.
National and local insurance trends. When one starts to compare insurance rates, take special care to contact companies that specialize in local policies. While some states tend to have rates much higher than the national average, in Alabama insurance rates are lower than the national average. Contacting a local insurance broker who sells more than one companies product may help in accessing these lower rates. Even if one goes with a larger company, knowing the local market is still important to avoid over paying just based on national averages.
It is possible to have too much coverage. Once one decides to go beyond just liability coverage, there is a huge range of coverage and services that can become a part of an insurance policy. Even though many of the extra services only add ten dollars a month here and fifteen dollars a month there, these extras can quickly add up. It is too easy to let an extra service go unnoticed if one doesn't understand each part of the policy so do not be afraid of asking questions of the insurance agent. Often avoiding pre-packaged policies will help keep down these costs.
In order to meet the basic Alabama auto insurance requirements, one must at least carry liability insurance or meet the bond requirement. Beyond the basic coverage, it is up to the consumer to research and understand both the insurance options and their insurance needs. Taking the time and attention to detail to carefully examine the insurance options will ensure that all of the customer's needs are covered by their choice in policies.
Other Related Content